Bienvenue sur la plateforme Energie Cheval
Nous vous souhaitons une agréable visite.
Sélections Equi-Trait-Jeunes 2018 à Lamballe les 12 et 13 mai
Les sélections 2018 de Lamballe auront lieu les 12 et 13 mai au Haras National de Lamballe. Au programme : présentation et toilettage des chevaux de trait, jugement, attelage, débardage, parcours monté, parcours de bât et de traineau avec ânes. 3 races de chevaux de trait et une race d'ânes seront présentes.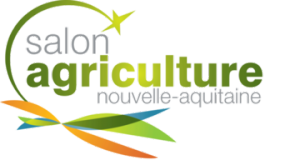 Equitaine 2018
Le Salon de l'agriculture de Nouvelle Aquitaine accueillera comme chaque année Equitaine du 12 au 21 mai au Parc des Expositions de Bordeaux. Comme toujours, les races d'équidés de travail locales seront présentes avec des démonstrations et des épreuves du Parcours d'Excellence du Jeune Equidé de Travail. L'Ecole Nationale des Anes Maraîchers sera également présente. A ne pas manquer : les concours Equidés Cup chevaux de trait et ânes et la journée d'information sur le pâturage mixte avec la Chambre d'Agriculture du Limousin.
3èmes rencontres du cheval territorial
Le 3ème congrès national du cheval territorial aura lieu les 25 et 26 mai à Hennebont. Organisé par la Fédération Nationale des Chevaux et son partenaire local, le réseau Faire à Cheval, il aura pour thème : la bientraitance des équidés territoriaux.
Retour au taux réduit de TVA pour les activités de la filière équine en crise
Toutes les institutions équine s'unissent pour se faire entendre, et co-signent un appel aux pouvoirs publics pour un retour au taux de TVA réduit   Le site www.lechevalvamal.fr est ouvert !
Horse energy, the energy of the future ?
The question is pertinent !
There is no question, however, of going back to ancient practices, but rather to engage in a modern-day use of equines in all the areas where it may bring technical, economic, environmental or social added value.
The draft horse, donkey or mule are truly courageous suppliers of energy, being modern, light, cheap to produce, and requiring little maintenance. They can adapt themselves to numerous situations, and their natural friendliness draws sympathy in a society that aspires more and more to re-discovering nature at the same time as it is drawing away from it.