Bienvenue sur la plateforme Energie Cheval
Nous vous souhaitons une agréable visite.
Observatoire économique et social des équidés de travail
Au modèle de l'observatoire réalisé par France Anes & Mulets, qui permet depuis 2009 d'apprécier l'évolution des productions et activités générées par cette catégorie d'animaux, et dont les éleveurs et utilisateurs, déjà bien au fait de la démarche, participent activement à ce type d'enquête, nous avons initié en 2018 la création d'un observatoire spécifique pour la filière des équidés de travail. En partenariat avec la Fédération des Conseils des chevaux et les Observatoires économiques régionaux (OER) – opérationnels depuis 2004, dont nous partageons la méthodologie, et avec lesquels nous avons mutualisé nos moyens humains et nos outils – nous avons donc rédigé un questionnaire correspondant aux activités de la filière. Il a été envoyé à plus de 7000 acteurs
Naissance de France Energie Animale
Paris, le 31 janvier 2020
Motivés par l'obligation de structurer leur profession, de la faire vivre et reconnaître, une trentaine de professionnels utilisateurs de l'énergie animale, représentant des entreprises individuelles, des collectivités territoriales, des constructeurs de matériel et des selliers harnacheurs, se sont rassemblés à l'initiative de la SFET (Société Française des Equidés de Travail) pour créer FRANCE ENERGIE ANIMALE.
Premières formations de l'Ecole Nationale du Cheval Vigneron
La première formation de l'ENCV aura lieu du 24 au 27 septembre 2019 !
https://www.equides-formation.fr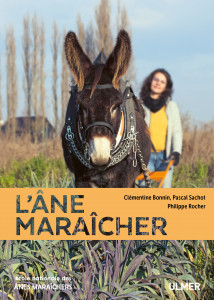 Nouveau : L'Ane maraîcher
Qu'est-ce qu'un âne ? Comment choisir son âne ? Comment s'en occuper au quotidien et comment travailler avec lui dans son jardin ou dans une petite exploitation maraîchère ?
Ce livre écrit sous l'égide de l'Ecole Nationale des Anes Maraîchers balaye toutes les questions que peut se poser un futur/nouvel utilisateur d'âne maraîcher.
https://www.editions-ulmer.fr/editions-ulmer/l-ane-maraicher-685-cl.htm
Horse energy, the energy of the future ?
The question is pertinent !
There is no question, however, of going back to ancient practices, but rather to engage in a modern-day use of equines in all the areas where it may bring technical, economic, environmental or social added value.
The draft horse, donkey or mule are truly courageous suppliers of energy, being modern, light, cheap to produce, and requiring little maintenance. They can adapt themselves to numerous situations, and their natural friendliness draws sympathy in a society that aspires more and more to re-discovering nature at the same time as it is drawing away from it.