Ardennais Draft
Origins/Breeding Area :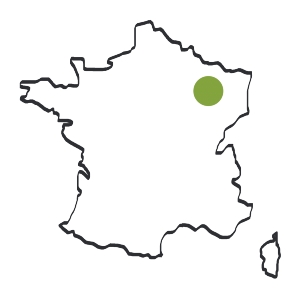 The Trait Ardennais is one of the oldest breeds of draft horse. It has been known and written about since Roman times, at which time it served as remount for the armies. Until the early 19th century, the Trait Ardennais was one of the best breeds of saddle horse as well as a light artillery horse. During the Napoleonic era, they were famous for having survived the Russian campaign.
Much cross-breeding and a rigorous selection process by breeders to orient the horse towards agricultural work made it, by the mid 19th century, into the heavy and powerful draft horse we know today. Used for agricultural equipment traction, the Ardennais is also a great breed improver, leading to the birth of the Ardennais Suédois (Swedish Ardennais), as well as numerous other breeds such as the Trait Auxois (Auxois Draft) and Trait du Nord (Northern Draft). As was the case for all breeds of draft horse, the end of horse=drawn transportation and the use of tractors led to a major decline in its breeding and a drastic reduction in its numbers.
Recognition:
The Trait Ardennais breed was recognised in 1908.
Number of Births:
In 2018: 514 births
In 2017: 499 births
In 2016: 520 births
In 2015: 532 births
Standard:
Size:
Stallions/Geldings: Minimum 1.54m (15.1h)
Mares: Minimum 1.52m (15h)
Colour:
Desirable Colours: Bay, roan, chestnut, steel grey, red roan
Acceptable Colour: Bay black
Non-Acceptable colours: Everything else
Abilities:
Compact, stocky, close to the ground, vet sweet-tempered and docile
Uses:
Nowadays, it has been adapted to a wide range of urban uses (carriage rides, maintenance), in riding clubs (teaching driving, stable work), in forests (logging). It can also be used for leisure riding or driving.
More and more municipalities use it for urban work. Its strength and pace are valued in sports driving.

© UECRA
© UECRA
Sources : IFCE, National Breed Organisation
.
For More information about : Ardennais Draft
National Breed organisation :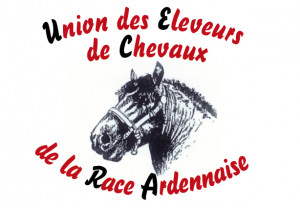 Union des Eleveurs de Chevaux de la Race Ardennaise (UECRA)
> http://www.cheval-ardennais.fr/ (French only)