Merens Horse
Origins/Breeding Area: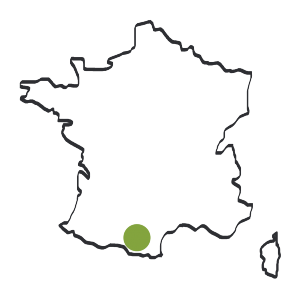 Originally from the high valley of the Ariège, in the Pyrenees, the Merens horse shows an astonishing convergence in terms of morphology with the Magdalénien horses (13000 years ago) depicted in the Niaux Grotto. Could these be the prestigious ancestors of today's horses?
This cradle of breed has been able, thanks to breeders who are strongly attached to this type of hardy, multi-purpose, early-domesticated horse, to keep enough of a population of pure-bred horses which still experience transhumance in mountain pastures. The use of this small farm draft horse lasted into the 1970s.
Most Merens breeders are situated in the cradle of the breed, in the Midi-Pyrenees area.
But breeding of Merens horses has expanded across France, and even to other countries. In Europe, there are stud books in the Netherlands, Italy, Belgium and Switzerland. Germany, Switzerland and the Czech Republic are currently structuring breeding operations. And Merens horses have made a place for themselves on Réunion Island for the past 25 years.
Recognition:
The Merens horse breed was recognised in 1948.
Number of Births:
In 2018: 230 births
In 2017: 257 births
In 2016: 240 births
In 2015: 296 births
Standard:
Size:
The average desirable height is 1.49 (14.3h) , for stallions and geldings, and 1.45m (14.1h) for mares.
Colour:
 The coat is black

© ANR cheval de Mérens

Abilities
 Traditionally raised using the transhumance system, most of the qualities of the Merens come from it being a mountain horse. It is a hardy, reliable, docile horse, with great endurance. It is also a very quick learner.
Uses:
Mainly used for farm work in the past, the Merens has become the perfect multi-purpose horse.
Excellent for outdoor riding and trekking, where its sure-footedness pleases both beginners and experienced riders, it is also used for all other equestrian disciplines, in competition and leisure.

© ANR cheval de Mérens

Sources: IFCE, National Breed Organisation, Federation of Regional Horse Breeds