Camargue Horse
Origins/Breeding Area: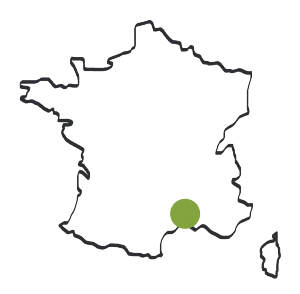 However far back and unknown the origins of the Camargue horse, the environment that makes up the cradle of the breed has particularly distinctive characteristics: the soil, climate, and pastures have forged over the centuries a breed which has taken on the traits of other breeds that have, along the centuries, crossed its path.
The horses are raised wild and entirely outdoors in herds known as "manades". This is a form of extensive breeding,, with the poor vegetation of the marshes making it impossible to have too many horses per hectare.
A "manade" is a semi-wild herd of Camargue horses consisting of a minimum of four broodmares parked year round in the cradle of the breed, on a holding with two hectares per large grazing animal, with a minimum of 20 hectares per tenant, either owner or lessor.
Each manade has its own name and its own brand which are registered in the breed stud book when that manade is recognised. A list of recognised manades and their brands is published each year by the IFCE on advice from the stud book commission.
Recognition:
The Camargue breed was recognised in 1978.
Number of Births:
In 2018: 634 births
In 2017: 611 births
In 2016: 574 births
In 2015: 572 births
Standard:
Size:
From 1.35m (13.1h to 1.50m (14.3h)
Colour:
The coat is always grey. Bay or roan at birth, it lightens with age and can become flea bitten or speckled with age.
Abilities:
The Camargue is a sober, lively, agile, robust horse with great endurance. It can withstand long deprivation, to weather for example, and can work long stretches.
Uses:
Although it remains the pivotal emblem of all the traditional festivals of its native land, the Canargue is above all a valuable partner for the "guardians" (cattlemen) to drive and herd bulls across vast areas in a land that remains, by its very essence, a symbol of freedom.
It is also well-suited to all the equestrian arts (dressage, driving, three-day eventing, show-jumping), as well as pleasure riding and equestrian tourism.
© ANR cheval camargue
Sources: IFCE, National Breed Organisation, Federation of Regional Horse Breeds
For More information about : Camargue Horse
National Breed organisation: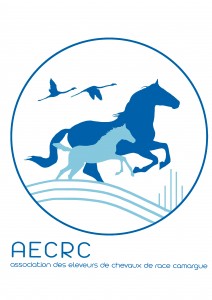 Association des Eleveurs de Chevaux de Race Camargue
> www.aecrc.com (FRENCH ONLY)