Pottok
Origins/Breeding Area: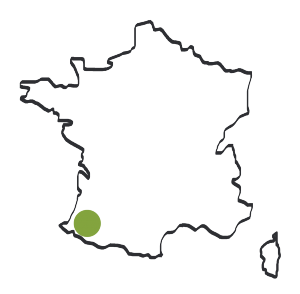 The Pottok has made its home in the Basque country for thousands of years.
Crossing, a million years ago, from North America over the natural bridge that existed between Alaska and Siberia, horses close to the Przewalski's horses first settled in Asia and them migrated to Europe, whilst totally disappearing from North America.
Horses settled in the mountains of the Basque country and survived the highly perturbed weather patterns of the last ice ages and the end of the Quaternary Period. The prehistoric discoveries in the grottoes of Sare, Oxocelhaya and Isturitz depict a type of horse close to the present day Pottok. Its morphology, naturally, has evolved with ecological and historical influences, but no-one will dispute the fact that the Pottok, after so many years clinging to these mountains, is a primitive local breed.
The Basque people were wise enough not to decimate the herds of small horses, as happened in so many their places. On the contrary, they made use of them which was easy enough as the Pottok did not require any particular care. All they had to do was to go to the mountains to bring back the year's crop, mostly destined for the meat market.
In the 19th century, they were used in the region's mines, but also in those of northern and eastern France, as they were small, robust and had few needs. The Pottok is part of Basque culture and was used a great deal for contraband between France and Spain. The handsome piebald horses were the stuff of many children's dreams as they paraded in circuses. Nowadays, each Pottok has an owner, and it is a tradition among breeders to give each child a filly which will turn into a little nest egg.
The horses live freely in herds of about twenty mares with a handsome stallion, on the slopes of the Rhune, Artzamendi, Baïgura and Ursuya massifs, where they contribute to the upkeep of the mountains. Others are raised in prairies and are meant for sports and leisure use.
The cradle of the Pottok breed is limited to the cantons of the Pyrénées-Atlantiques, from Anglet north and south, Aramits, Bayonne north, west and east, Biarritz east and west, Bidache, Espelette, Hasparren, Hendaye, Iholdy, La Bastide Clairence, Mauléon, Saint-Étienne-de-Baïgorry, Saint-Jean-de-Luz, Saint-Jean-Pied-de-Port, Saint-Palais, Saint-Pierre-d'Irube, Tardets, and Ustaritz.
Recognition:
The Pottok breed was recognised in 1972.
Number of Births:
In 2018: 337 births
In 2017: 316 births
In 2016: 362 births
In 2015: 384 births
Standard:
The stud book is divided into two books: Book A for pure-bred horses and Book B for cross-bred horses
The Pottoks from Book A are the Pottoks that roam freely across the mountainous areas of Rhune, Baigura, Ursuya and Artza Mendi at least nine months a year, in herds made up of mares, foals and a stallion, are considered to be Mountain Pottoks. The other type of Pottok is the Prairie Pottok.
Size:
Mountain Pottok: From 1.15m (11.1h) to 1.31m (13.0h)
Prairie Pottok: 1.15m (11.1h) to 1.47m (14.2h)
Colour:
The coat can be bay, black, chestnut and all varieties of piebald made up of a combination of the colours cited previously.
Abilities
 A very hardy pony, originally from the mountains of the Basque country. Docile and generous, suited to equestrian disciplines or free run breeding.
Uses
Sociable by nature, the Pottok likes to be with people. It is a good horse for outdoor riding and trekking, particularly in mountainous areas, due its sure-footedness and resistance.
It is recommended for equestrian leisure activities, and has often distinguished itself in three-day eventing, dressage and driving, having won French championship titles several times.
Its qualities as a teaching pony, being attentive and docile, hardy and tough, make this small horse better and better liked.
The Pottok is also excellent as an ecological regulator of mountainous landscapes and wooded areas. Its hardiness makes it possible for it to live in herds of more than ten mares and a stallion with little interference from man.

© ANR pottok

Sources: IFCE, National Breed Organisation, Federation of Regional Horse Breeds