Auxois Draft
Origins/Breeding Area: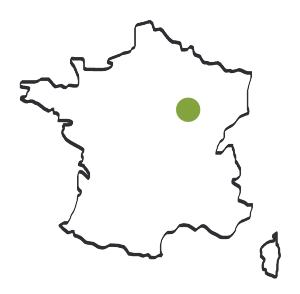 Closely related to the Ardennais type, the Auxois is the result of crossing local "Bourgignons" (from Burgundy) mares and Ardennes and Trait du Nord stallions, with also some Percherons and Boulonnais infusion included, during the 19th century.
Nowadays, only breeding stock registered in the Trait Ardennais stud book, a recognised Trait Ardennais overseas stud book, the Trait du Nord stud book ,or a recognised overseas Trait du Nord studbook can be used for cross breeding.
The Auxois region which includes the whole of the south-west of the Côte d'Or (in Burgundy), stretching to some extent into the Yonne, Saône et Loire, as well as the Nièvre
Recognition:
The Auxois breed was recognised in 1913.
Number of Births:
In 2018: 99 births
In 2017: 95 births
In 2016: 108 births
In 2015: 111 births
Standard:
Size:
Stallions/Geldings: 1.54m (16.1h) to 1.72m (17.0h)
Mares: 1.63m (16h) to 1.70m (16.3h)
Colour:
Mainly: Bay to roan
Sometimes: Chestnut to red roan
Acceptable: Steel grey and bay black
Abilities:
Known for its sturdiness and easy to handle character, ut combines power and flexibility
Uses:
Originally used exclusively for agricultural work, the Auxois is proving useful once more in specialised agricultural uses: such as vineyards, logging, organic farming, market farming, etc. and is developing new uses as a driving horse adapted to modern needs and a leisure society.
Sources: IFCE, National Breed Organisation
For More information about : Auxois Draft
National Breed organisation :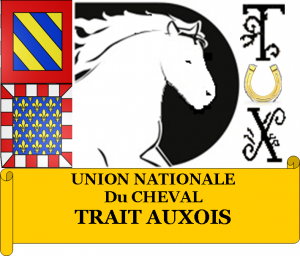 Union National du Cheval de Trait Auxois
> anr-trait-auxois.web-anr.net (French only)